Each woman wants to get a stylish everyday look. An important role in creating a fine style plays a unique hairdo. A choice of a hairstyle will clearly indicate the taste of a woman.
Hairdo is the first thing people pay attention to when they see a person. It is one more reason to take care of hair. Learn about the most stylish layered hairstyles for women over 50.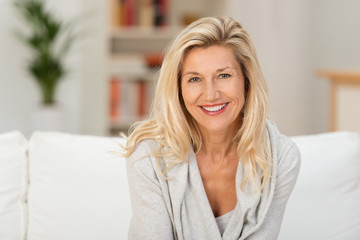 Hairstyles You Can Try
It is not easy to choose a hairdo. It is the case not only for young women. Mature females also struggle to choose a right hairstyle. One of the best options for females over 50 years old is to get layered hairdo. Here are excellent layered hairstyles for women over 50:
Layered medium length bob hairdo. Bob hairdo is an excellent hairdo for mature females. Medium length bob looks even more splendid. It helps to support a beautiful romantic look. Layered cut, undoubtedly, brings additional volume to a hairstyle. If you style layered hair in a different way you will get very different looks. Messy tips will create a perfect street style look.

Layered short bob. This is type of bob looks differently than a medium length one. It helps to create a sporty and dynamic hairstyle. Such type of a hairdo is good to wear with business suits and casual clothes. Such clothes and bob hairdo will perfectly harmonise with each other. If you have thin hair, it is crucial to get layered bob. Layered cut will visually add volume to your hair.

Pixie hairstyle. This is an excellent hairstyle for mature women. It will go well for those females who like business styles. Pixie haircut looks very determined and stylish. It will not help to create a romantic look, but will rather be perfect to get a strong and eye-catching style.

Layered haircut with bangs. Bangs give a perfect opportunity to experiment with the haircut. One of the best ideas is to get layered bangs. It will definitely look splendid. Styling bangs differently will help to create outstanding looks. It is possible to style bangs to the right or to the left side. Stylish mature women can get extravagant parted bangs.

Layered hairdo with low fade. This type of a hairstyle will be a perfect option for very extravagant females. Fade cut helps to individualise every look. If you would like to get such a hairdo you have to make sure you will wear appropriate clothes. The best option is to wear casual clothes or sporty wear with such type of a hairstyle.

Layered haircut with a quiff. It is one of the best hairstyle ideas for females with a strong sense of style. A quiff always looks very eye-catching. If you would like to get even more attractive hairdo, you can color quiff in an impressive color. It will put main accent on this hairstyle element. It'll help you create a dynamic look.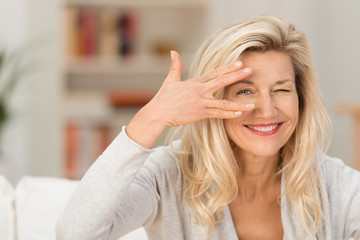 These are the most outstanding hairdos you can think of. They'll all be perfect for females over 50 years old. Think what hairdo will go well for you. Try the very best hair design.